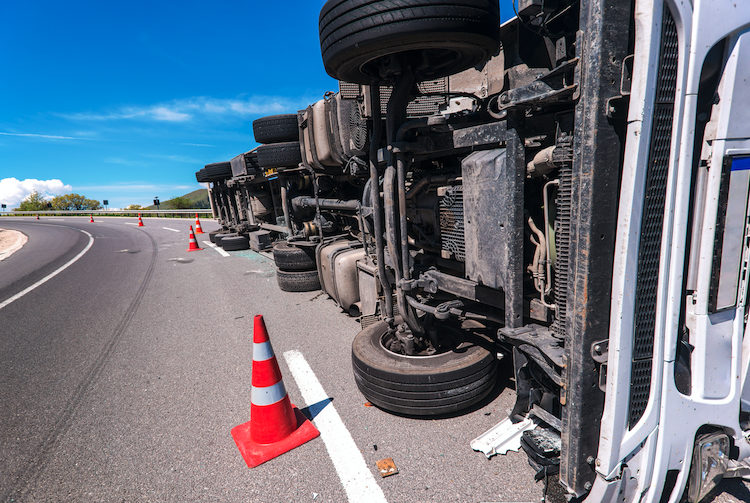 A recent news article about "bridge strikes" got me thinking about the time I was driving under the very same bridge where the accident happened. It was a while ago now, but when I was driving there, the bridge's height restriction was VERY clearly signposted on both the approach in and out.
When you work with roading data, you are constantly thinking of how you can make that data better, so you take note of this kind of stuff (and yes, I'm fully aware this probably doesn't make me the central life and soul of the party on a road trip!).
Anyway, thankfully there were no fatalities in this incident, however, the report does note that a person was seriously injured and that's one serious injury too many in my book.
The local District Council commented that vehicles had struck the bridge, "three or four times in the last two years alone." This is despite the Council being satisfied that the height restriction is well signposted (which I can attest to).
Of course, it's not only the danger to life that's at issue when these incidents occur, there is also the avoidable economic impact to businesses too.
For example, when a car transporter got stuck under the bridge in 2014, the article reports that "all three cars on the top deck were substantially damaged." I'd wager that the car transporter itself was out of commission for a while too, along with all the associated cost and lost revenue for the transport business that this inactivity would entail.
Of course, when "big rigs" collide with immovable objects like bridges, then the infrastructure is usually damaged too.
In this recent case, the rail line was only closed for an hour while the bridge was inspected, but as we saw recently with the Auckland Harbour Bridge, damaged infrastructure can have a massive economic impact on a region.
While we're probably stuck with human error as a road safety factor for the foreseeable future, there are tools and solutions out there that can help minimise this risk for transport and truck fleet operators.
At NationalMap we have recently developed a process to convert text-based High Productivity Motor Vehicles (HPMV) permits into routes that can be presented digitally on a map and used by drivers on any current Android or iOS device.
Which means, road transport operators can now benefit from "turn-by-turn" navigation that will keep their fleet on permitted routes (and away from height restricted road segments).
NationalMap's new HPMV Routing Solution also allows transport operators to eliminate the risk of fines and the potential removal of their HPMV status.
So, if you need to make routing safer and simpler for your fleet and business, then get in touch with us today.