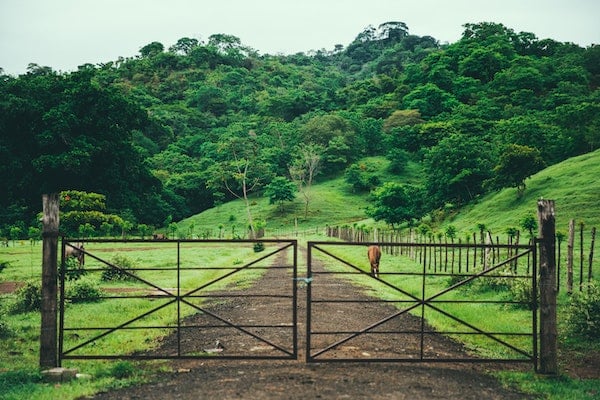 Stories of panic buying and images of empty supermarket shelves are becoming quite common place in news broadcasts and online media these days due to the ongoing Covid-19 pandemic.
Indeed, prior to Covid, most Kiwis were probably blissfully unaware of the term "supply chain logistics".
One minute we were happily indulging a sweet tooth with a teaspoon of fresh manuka honey, or smashing a ripe avocado onto wholegrain toast - without much thought as to how these items actually got to the supermarket shelves - and next minute…
Of course, supply chains globally are under stress due to Covid, but I imagine just lately more Kiwis than ever before have been compelled to ponder and consider:
"How does my favourite milk, kiwifruit or honey ACTUALLY get from the farm (or orchard gate) to my plate?"
Fact is, even without the disruption caused by Covid it's a complicated multifaceted undertaking.
In New Zealand, dairy farms, orchards and beehives are often spread across large and diverse geographical areas, so collecting and transporting this produce can pose significant challenges.
In addition, there's a growing requirement from consumers (and businesses) to understand exactly where produce came from - not just country of origin, but region or even orchard of origin.
NationalMap data helps organisations such as dairy giant Fonterra and one of New Zealand's leading "orchard to market" produce companies plan and manage their operations every day.
For Fonterra, moving milk from their farms to their factories is a 24x7 process and their fleet management system is central to smooth operations. Fonterra rely heavily on NationalMap data to design and maintain their truck routes. From speed limits, to turn restrictions, to bridge weight restrictions, NationalMap's highly accurate data layers enable Fonterra to determine the safest and most efficient routes for their trucks.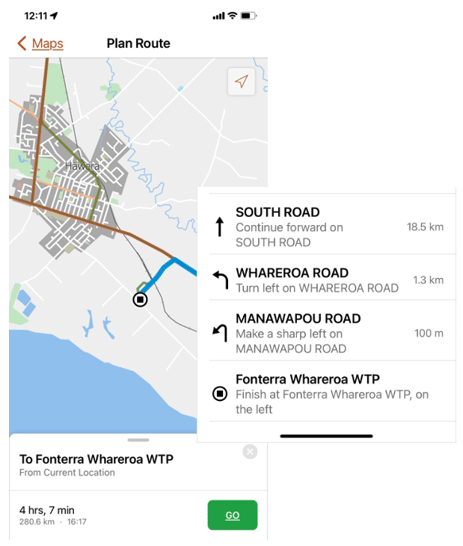 NationalMap's HPMV Routing Solution digitises paper-based HPMV permits to create
"turn by turn" HPMV navigation for entire fleets - making complex navigation & routing simple.
When it comes to the visualisation of orchards, NationalMap helps companies by highlighting individual orchard boundaries, orchard blocks, harvest areas, as well as crop and varieties data. This information substantially improves on-site safety for grower clients and contractors (think spray contractors, picking and trucking contractors) by providing the very latest hazard, traffic flow and points of interest data.
NationalMap data even helps keep the supplies of critical fertiliser and stockfeed safely on the road and distributed around the country. You can check out how NationalMap's HPMV Routing & Navigation Solution helps Ixom increase productivity and safety on New Zealand's famously challenging road network here.
All this is to say that, behind the scenes, NationalMap is helping with onsite efficiency, identifying and confirming the origination of produce and ensuring optimal route planning and navigation.
With large swaths of the workforce isolating and supply chains under stress like never before, the operational efficiency gains that can be created by NationalMap data have never been more important to keep our shelves stocked and the show on the road.
Definitely some food for thought when you next enjoy some local produce.
If you believe your business operations can be helped by deploying NationalMap data and solutions, then get in touch with us today.