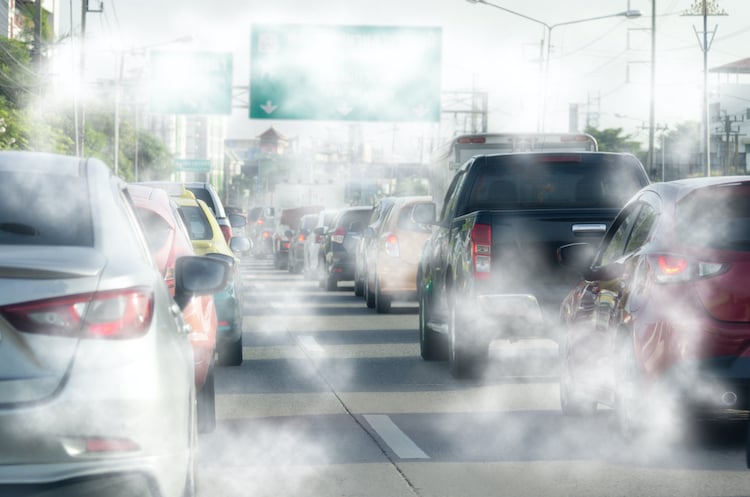 Last week the Government released New Zealand's first Emissions Reduction Plan. There's a lot to absorb (it's 350 pages long), but with the biggest section of the plan dedicated to transport, it's very clear that the transport sector has a huge role to play in getting New Zealand to net-zero emissions by 2050.
That's no surprise to most of us I guess, as the report points out, transport is one of our largest sources of greenhouse gas emissions and is responsible for 17 per cent of New Zealand's gross domestic emissions. However, the report also highlights that heavy vehicles (most of which are for freight) emit almost a quarter of our total transport emissions.
In response, the Government's plan is to develop a national freight and supply chain strategy with industry. This strategy will take a "long-term, system-wide view of the freight and supply chain…identify how to best decarbonise the freight transport system to be net zero by 2050, while improving the efficiency and competitiveness of the supply chain."
This new strategy sounds like an excellent idea and is to be welcomed, however, here at NationalMap we know of many transport and freight operators that are already well on their journey towards decarbonisation, as well as improving efficiency and competitiveness.
We know this because they are our clients and they are already operating more efficiently, reducing costs and gaining competitive advantage through the use of smart routing and navigation solutions that are powered by NationalMap data.
Going back to the plan, the Government emphasises that reducing emissions from transport will be critical, and sets the following targets:
Reduce total kilometres travelled by the light fleet by 20 per cent by 2035 through improved urban form and providing better travel options, particularly in our largest cities.

Reduce emissions from freight transport by 35 per cent by 2035.
The Government has also committed to evaluating options for Road User Charges (RUC) to support emissions reduction.
Now obviously the use of truly accurate and fit-for-purpose road mapping data enables all transport operators to significantly reduce kilometres travelled. But in turn, it also means reduced emissions.
Indeed, a smart routing solution powered by NationalMap data means that your business can gain competitive advantage from faster deliveries, with less time on the road, less fuel, RUC and maintenance costs, as well as lower emissions.
When you apply these efficiencies across a fleet of vehicles, the savings and competitive advantage gained can be truly game changing.
But the advantages of truly accurate fit-for-purpose data don't end with improving day-to-day efficiency and operating costs, it can extend to enhancing capital expenditure too.
One organisation that we have worked with had overestimated their truck fleet requirements by a total of eight vehicles, representing a potential additional capital cost of $500,000 per unit, as well as $150,000 per vehicle in annual operating costs.
It was the underlying data used by the route optimisation system that made it possible to reveal their true requirements and save them from making an unnecessary multi-million-dollar investment.
While the new Emissions Reduction Plan begins to crystallise some of the changes coming for the transport sector, what remains constant is that the use of quality data always creates efficiencies and opportunity.
If you believe your business operations can be helped by deploying NationalMap data and solutions, then get in touch with us today.