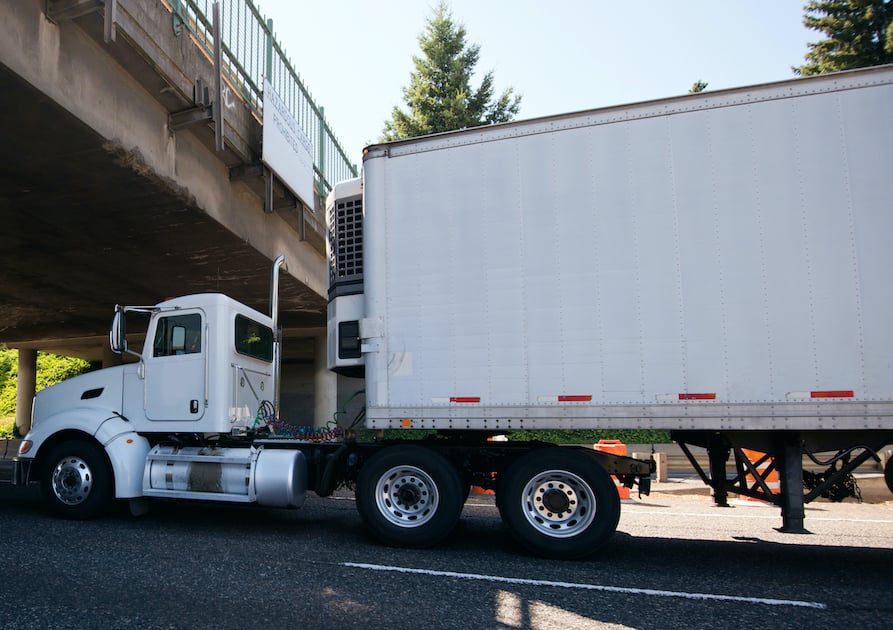 A "big rig" & trailer have a near miss under a bridge - in this instance accurate road data around max heights for this bridge or stretch of road could have saved the driver a lot of time & unnecessary risk.
This excellent article by Paul Synnott, Managing Director of Esri Ireland really got me (re)thinking about what we do here at NationalMap and the critical importance of precise and accurate geospatial data that is truly 'fit-for-purpose".
As spatial data becomes ever more present and accessible (for the average person as well as the geospatial professional) it's easy to assume that all this data that is so readily available is fit for the purpose you need.
At NationalMap however, we are acutely aware that this is rarely the case – just because data is readily or freely available does not mean it is "fit-for-purpose".
Data that is sufficiently accurate for a specific use can be spectacularly inaccurate for a different purpose or application. As Synnot notes in his article, "fit-for-purpose data is perfectly fine until that same data is used for a purpose that it was not intended."
The reality is that unless you fully understand the provenance, scale, accuracy, precision and quality of the data you are using, then what is truly 'fit-for-purpose' can easily get lost in translation once data gets shared, re-used and re-purposed.
So while that freely available spatial data you're using may be fit for the purpose it was intended, chances are it's probably not fit for the purpose you need.
Quality spatial data that is accurate and precise is critical for effective location-based decision making and location intelligent solutions. Using spatial data that is not fit for its intended use can quickly become a very costly exercise.
Collectively, the team here at NationalMap have decades (and decades!) of experience in the science of location, geography and the application of spatial data to help businesses enhance decision making and gain competitive advantage.
If you need to know you have the right data for the right application – then get in touch with us today.