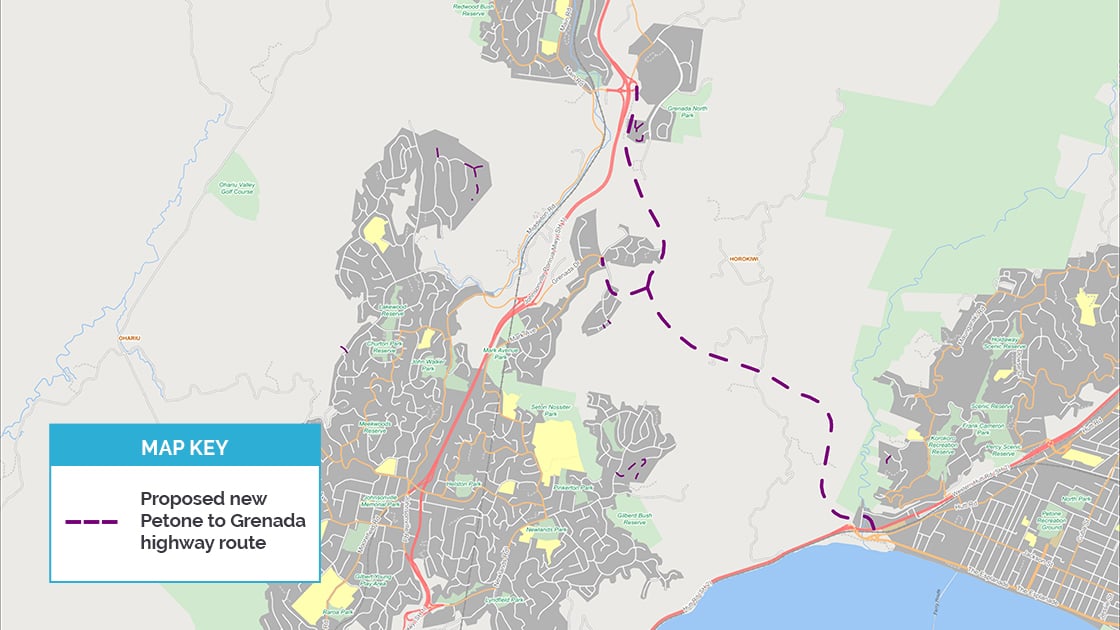 Public feedback and submissions on the Wellington City Council draft spatial plan (formally entitled; "Our City Tomorrow: A Spatial Plan for Wellington City") closed on the 5th of October.
The draft spatial plan was developed in response to the expected population growth of approximately 50,000 – 80,000 people in Wellington City over the next 30 years.
The council see the plan as; "a blueprint for how we can ensure that future residents have more choices in where and how they live, how they move around the City, and how we build liveable and resilient communities."
While the plan includes a lot of high-density housing throughout the city CBD and inner suburbs, it's the significant developments planned for vacant land in Wellington's northern hills (one of the last remaining greenfield areas in Wellington) that has really caught my attention.
This space in Wellington's Northern suburbs has been earmarked for up to 2,500 new homes.
While change and development of this nature and scale is nearly guaranteed to engender strong emotions, what has been surprising is that public feedback in the northern suburbs has reportedly supported even greater development in the area.
At NationalMap, new residential developments and the associated roading infrastructure required to support these developments are one of the many things that occupy our time when building and maintaining New Zealand's most authoritative road, address, and location dataset.
So, despite the positive response to the proposal, given the congestion already experienced on Wellington roads and the lack of connecting links in the region generally, supporting transport infrastructure will be a critical consideration for any northern suburbs development.
Without debating the relative merits of road/rail (or other options) some joined up thinking and a unified vision for the area will be crucial to the successful realisation of the plan.
However, the uncertainty around a proposed NZTA Petone-to-Grenada highway project (which will now not be considered for funding until 2028) is a clear example of a lack of a unified vision among key stakeholders. Obviously, it's going quite challenging to develop the green field areas in the northern suburbs without knowing exactly where the proposed highway route might go.
That's just one example of the difficulties that can beset major urban developments and highlights the value of a unified vision that embraces and includes all stakeholders in its planning.
The use of one authoritative spatial dataset by all participants, be they government or the private sector is one clear way to help mitigate these kinds of issues.
If your business or organisation is involved in infrastructure or development projects, then get in touch with us today to see how NationalMap data can help you bring your all your stakeholders together with one unified data platform and a vision for success.